90X® Business Community
Here's what you'll get being part of the 90X® Business Community
Live Weekly Coaching Calls with Q&A
Recorded Replays from the palm of your hand
Step by Step Strategy to Build your Business
Weekly Productivity Tips
VIP Facebook Community
Business, Mindset & Impact
Email Marketing Automation

Creating your Brand
Free 90X® Planners
How do you expect to grow your business with no direction, strategy, or plan? While your competitors are CRUSHING it?
Are you a struggling business owner or entrepreneur with no direction of how to GROW your business? Growing your business with no support will only make things harder. In fact, 90% of start-ups fail within the first 3 years. When I first started 90X®, I remember how frustrating and stressful it was trying to figure out what the right steps and strategies are. I remember feeling scared to fail and how I spent countless hours researching how to GROW my business.
Joining the 90X® Exclusive Business Community with like-minded people can actually GUARANTEE you will reach six figures in 12 months!
I tried to do it when I started 90X® without support, guidance, and help. I struggled, and I felt frustrated with the results I was getting. In fact, 90X® did not take off until I had the right support and like-minded people around me. This is the right place where you can find direction, plan and a step by step strategy that will help you to reach six figures in 12 months.
I get it, there are a lot of courses that you can find for free. Heck, you can even Google it and probably find all the answers!
But if that was true, then why didn't you do that already? And how would you know that the information you'd find is true? Why would you want to spend 10 times the amount of time to research this information when we have a proven step by step STRATEGY, PLUS the community and support to help you stay focused on your business rather than spending countless hours researching, getting frustrated and going nowhere. 
Could you imagine knowing exactly what steps to take every single month for your business? And knowing that with the support guidance, help, community and expert coaches and a step by step strategy, you will be on your way to a 6 figure business in 12 months.
Here's what you'll get being part of the 90X® Business Community
Live Weekly Coaching Calls with Q&A
Recorded Replays from the palm of your hand
Step by Step Strategy to Build your Business
Weekly Productivity Tips
VIP Facebook Community
Business, Mindset & Impact
Email Marketing Automation

Creating your Brand
Free 90X® Planners
Digital products
Digital products are not shipped, and as such any digital products you purchase are available immediately. Be sure to check the order itself or your email to grab your purchase.
U.S.A Shipping 
Our shipping rates and time frame are as follows:
Media Mail (2-8 business days)

$6 for all orders 

between $10 - $75

FREE Media shipping on all orders over $75 

Priority Mail (1-3 business days): $15
First Class

(3-6 business days): 

$10
Orders ship within 1 business day, usually the same day if received by 2 pm PST.
International Shipping
Canada (3-10 business days)
$20 for orders under $50
$25 for orders

between

 $50-$100
$30 for orders

between

 $100 - $175
FREE for orders over $175 
Rest of the world (5-15 business days) 
$25 for orders under $50
$40 for orders

 

between

 

$75 - $150
$45 for orders between $150 - $250

$55 for orders between $250 - $350

FREE for orders over $350 
Orders ship within 1 business day, usually the same day if received by 2 pm PST.
Above rates may be subject to change. All international shipments are subject to customs delays. We may not prepay all customs fees or local/country-specific taxes and fees. 
If you have any questions, please email us at hello@90x.co
We at 90X® are excited to offer custom and wholesale options for all of our products. We'd love to partner with you!
Custom
Customize the 90X® Planner System with YOUR brand!
Adding your logo and brand color to any 90X® Planner is a great way to create excitement about your brand. Give them to your team, your clients, or create a VIP offer or giveaway. Whatever you decide it will make you stand out from everyone in your market!⠀
Wholesale
Get wholesale or bulk pricing on any 90X® Planner for retail, employees, or client groups. Simply select your preferred color(s) and the amount you'd like.
If you have any questions, or would like to begin your custom or wholesale order,
click here
to fill out our contact form, or email us at 
hello@90x.co
New to 90X®: coming 2021
365+ // We feel that positive thinking is essential for every day mindset and goal setting practices.​ Check out our newest offering, 365+, and start every day with a new page.
Customer Reviews
05/16/2020
Ellie t.

United States
Love this community
An essential part of my morning routine is identifying what needs to get done and prioritizing how to spend my precious energy and time. I love the 90X planner so much, because it makes it so easy to stay focused and motivated. Make sure to join the business community members if you really want to grow your business. Thank you Alon and team for all that you do!!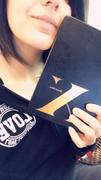 05/16/2020
Connie R.

United States
Confession time...
I received my 90x Planner at the end of 2018 and I was not excited about the size. I know I was like no way. I usually like a full size planning system. I went back and forth and then I put it on my book shelf. The spine of the Goal Planner book says "Hustle Hard" and it is absolutely gorgeous in gold. I was like it's so cute but I like a bigger planner. Fast forward several months. I was a stuck mentally with so many things I wanted to do. I was starting and stopping Goals. I was totally unorganized unmotivated and frustrated. I saw an advertisement on FB again for the 90X planner that really spoke to me. I really got that if I Take 1 goal and do 1 action for 90 days and I will be 90 steps closer to achieving my dreams and goals. I pulled it off the shelf. I was like it's not my size and let's try it for at least the full 90. I made a choice to commit 90 consecutive day's towards my goal. I did all the activities from the planner and created a daily alarm on my phone to "Trust the Process" and do the work. I am currently on day 56 and I can say that. I have completed 2 major steps toward my goals so far and I developed a daily habit to start my day intentionally and passionately in the direction of living a life that I love. I absolutely recommend this planner to everyone that ask me about my cute planner ( I take it everywhere ). If you have not ordered it order now. Take advantage of all the interactive resources Alon has offered and trust yourself to follow the process. If you have ordered it and have not given it a full 90 days, I invite you to restart and get enrolled in the possibility of your goals being achieved and creating a new world of taking your goals on 1 day at a time, 1 step at a time for 90 days... getting 90 steps closer to achieving your dreams. With your success in mind friends ~~~ Connie Rivera
05/16/2020
Debra A.

United States
GREAT PRODUCT!
GREAT PRODUCT! Everyone has a planner these days. But 90X provides a focus that encompasses personal and professional goals at once. In this way, it doesn't separate the person from the work they do--which I love, because after all, we are all just one person trying to succeed one day at a time. The 90X community is like a family--you'll get siblings cheering you on and you'll have the opportunity to do the same for them. Its positive focus is everything we need during changing times. It's a program that works when you work it and still empowers you even when you fall off track, because your mindset becomes set on living your best life, day by day. I love it, and most especially the business subscription that is available with it.